One of the greatest digital marketing tools is email. E-mail is a great communication platform with a high level of trust, confidence and acceptance. With just a click on your mouse, you can promote your blog contents using email to hundreds and thousands of current and prospective customers.
So you have to learn how to promote your blog contents using email! There are basically two ways to promote your blog contents using email:
Using Email Marketing Tools
Using Email Signatures
How to Promote Your Blog Contents using Email Marketing Tools
In order to promote your blog contents using email marketing tools, your need three main email marketing tools:
Email
Email Service Provider
Email List
Email
The first thing to do to communicate with other people using email is to have a professional email. If you are in business and you want to look professional and exude professionalism, you must have a professional email. You must have a professional email with your own customer domain like, " info@expandgh.com" instead of the general Google & Yahoo mail.
Email Service Provider
Once you have your professional email in place, the next thing to do is to sign up for email services with a provider. There are different kinds of email service providers, some are free and some are paid for. You can open a free account with Feedburner. You can also start with Mailchimp or Aweber and then subscriber for premium services.
Email List
Email Service Providers help you gather and build your email list. You don't own the list of likes you have on Facebook—Facebook does. Your email list is your list of contacts (name and email address) of people who have opt-in at your website or blog. This list is the database of business leads for which you will then nurture into customers!
Building Your Email List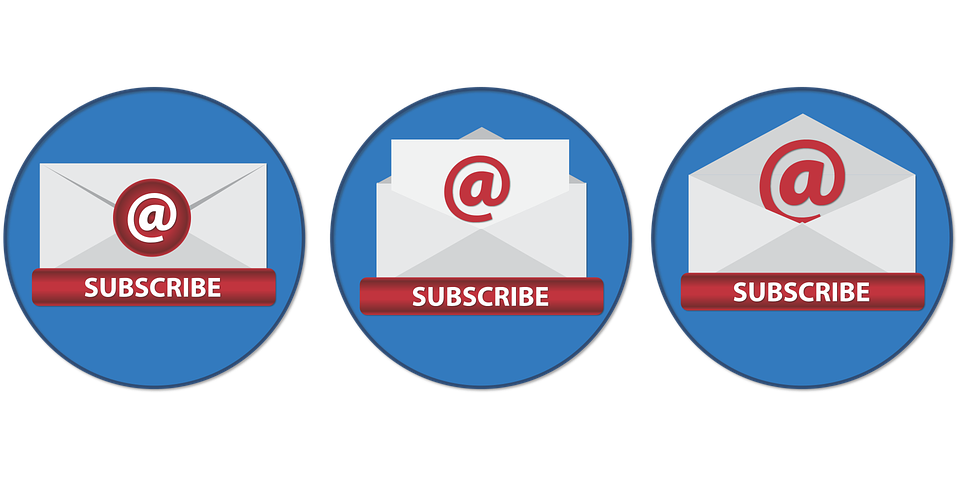 Once you have your professional email, email service provider and an email list. You can then begin with sharing and promoting your blog contents using email. The key is to build a large email list so you can share your contents to a large group of people!
Here three keys to build your email list
Include a subscription box at the right corner of your blog asking for visitor's names and email in exchange for something valuable like an eBook or a free guide.
Place a subscription link (CTA) in each of your blog post that opens on a new window and gets people to subscriber to your list for a free package.
Set up a floating box on your blog that asks people for their name and email in exchange for a free eBook, guide or report very valuable to them.
If you do this well, from time to time, people will begin to subscribe to your newsletter and you will begin to build your email list for the email marketing. All the list of people who have subscriber to your blog or your free offer will be found in your email service account's database—their names and emails!
Promoting Your Email
Once you have begun gathering email addresses, the next step is to promote your blog posts to your email list. You simple have to login to your autoresponder (email service provider), write an email campaign and enter the list of email you want to promote the email to and then click SEND!
The first task is to set up the email marketing system.
The second task is to gather email address through subscription
The third task is to share and promote your blog contents to your email list.
If you have a blogger blog, you don't have a problem if people subscriber via Feedburnder on the blog. Feedburner automatically sends your new blog posts to your subscribers.
But if you're using other platforms like WordPress, just login to your autoresponder, write a simple and include a link to the blog posts—include the link in at least two places in your email!
Notice that you can also promote the email manually if you don't have an autoresponder! By using your previous email addresses, you can simply do that!
How to Promote Your Blog Content Using Email Signatures
Another way you can also promote your blog contents using email is to create an email signature of your blog contents link. You probably send a couple of emails per week. So include in your email signature a link to your blog so your audience can see it and probably check on your blog content.
Conclusion
One of the best tools to use for your content marketing is email. By setting up your email marketing system, building your email list and sending email campaigns of your blog contents to your list, you can increase your web traffic, business exposure and nurture relationships for business growth.
Sure you understand how to promote your blog contents using email. Kindly share your comments, suggestions and questions below? Please do let us know what is on your mind!
Do you need contents for your blog or you need helping creating your business blog. Whatever your content marketing needs, send an email to info@expandgh.com or call +233548334499 and let's see how we can help you use digital marketing to expand your business brand promote business growth!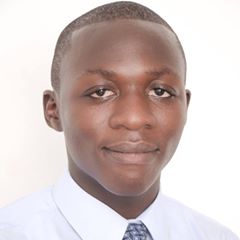 Francis Sabutey is the founder and CEO of Think Expand.  He is an author,  digital entrepreneur, digital marketer, top-notch blogger, and a social media strategist. He and his team works with local businesses and organizations to use digital marketing to attract more customers and build strong brands.  To reach him, shoot an email to francis@expandgh.com or call/WhatsApp +233548334499.